"A new thinker in the genre."
(en nytänkare inom genren)
Dagens Nyheter
Stockholm, August 30th 2018.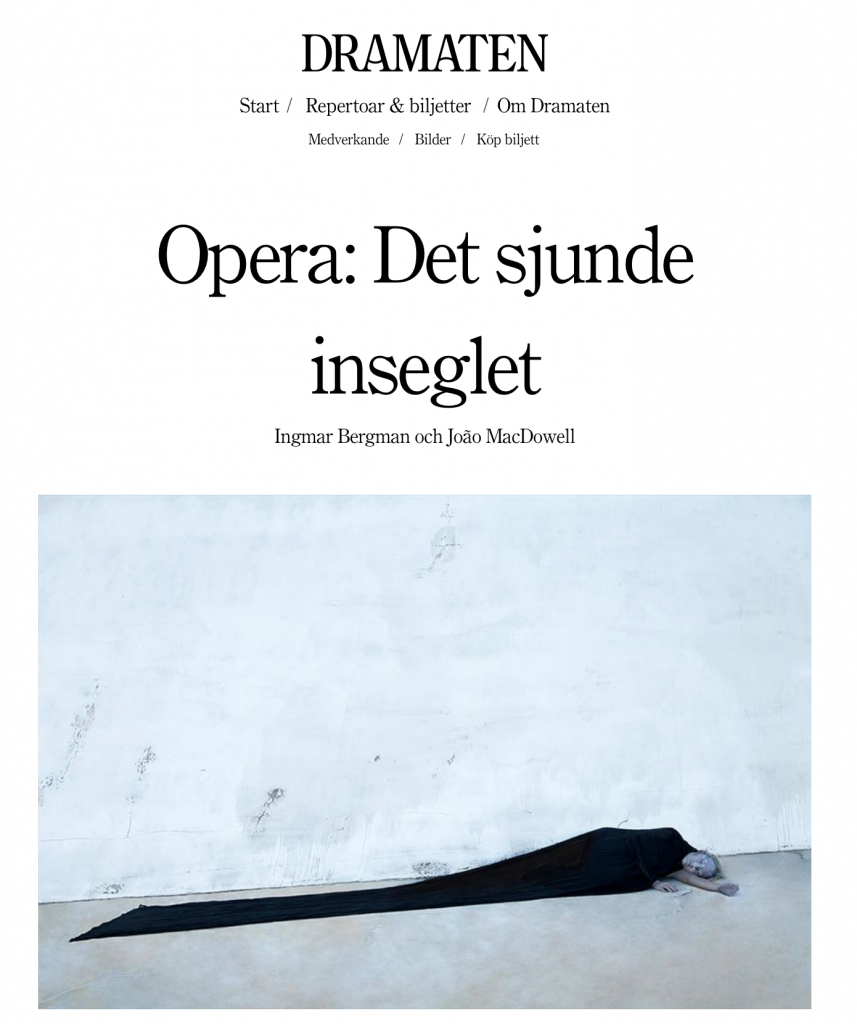 The New York Times in this Sunday edition mentions the Stockholm concert premiere of the vocal score of The Seventh Seal opera by João MacDowell, as part of the Bergman Festival 2018, in tribute to the Centennial of the Swedish author and director. In the online version you can also find a link to a video from the NY concert performance of the piece.
---
G1 – Globo.com The most important Brazilian news outlet comments on the historical importance of a Latin American composer premiering an opera based out of the most iconic text by Ingmar Bergman, a product of cross-cultural collaboration, sung in Swedish and performed in full for the first time in Sweden.
---
RFI – Radio France International – Also comments on the historical aspect of this adaptation.
---
Local Swedish Newspapers such as Dagens Nyheter:
 "A new thinker in the genre."
(en nytänkare inom genren)
Johanna Paulsson – Dagens Nyheter
Stockholm, August 30th 2018.
And Svenska Dagbladet: